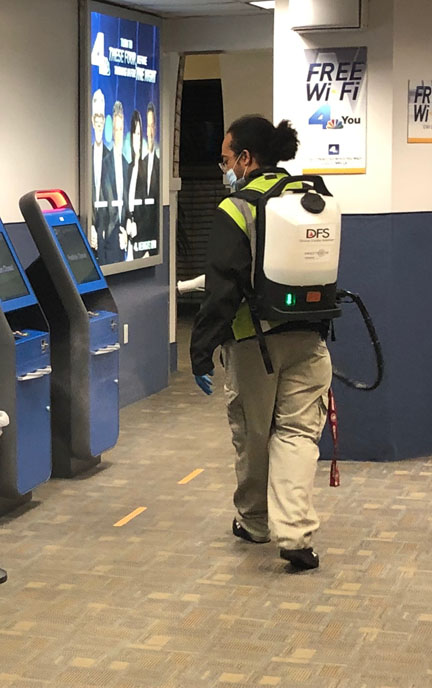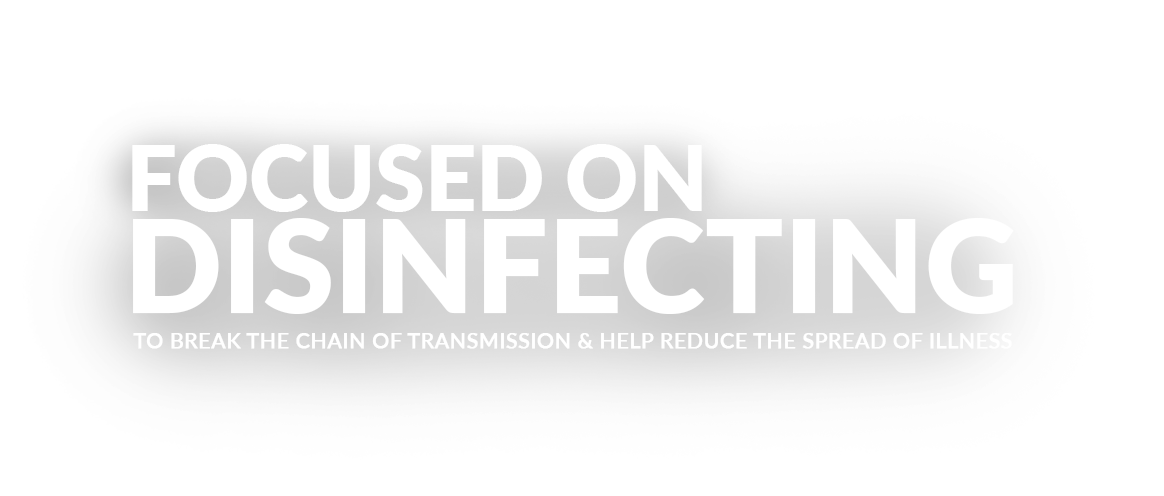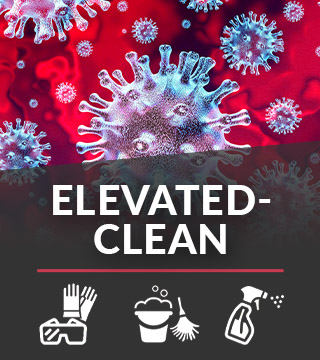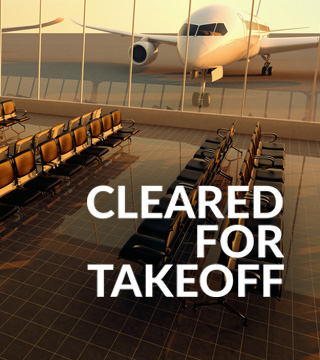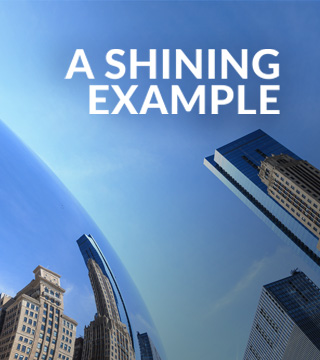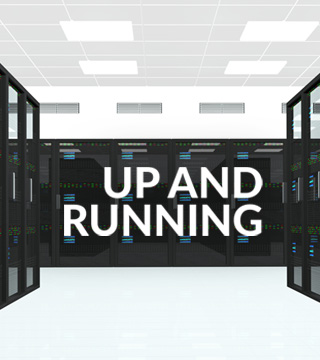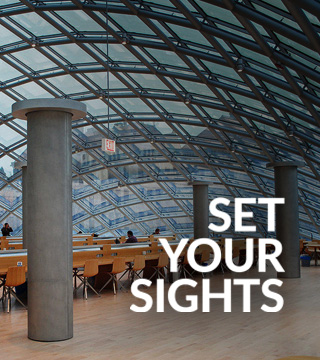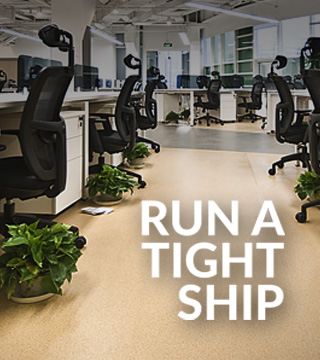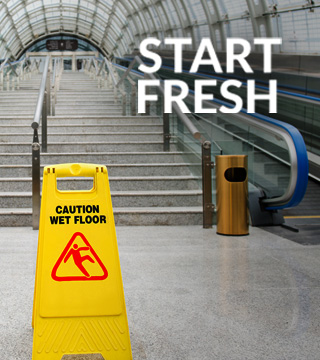 OUR STORY
Diverse Facility Solutions was founded in 2002 and began by providing Facility Management, Project and Construction Management and Consulting Services to a wide-range of customers. Since 2002 DFS has expanded its role in the janitorial industry and now provides service professionals to a large and diverse list of clients including major educational institutions, airports, office buildings, event centers, municipalities and other transportation facilities throughout the Country.
Diverse Facility Solutions, Inc. is a 100% minority owned, Chicago based corporation and is MBE certified by numerous certification agencies. The quality of the services we provide and our commitment to unsurpassed customer service has helped us become one of the nation's premiere Minority Janitorial Contractors.

MISSION STATEMENT
Diverse Facility Solutions ensures the prolonged existence of our company through repeat and referral business. To achieve such, we focus on maintaining the highest levels of professionalism, integrity, honesty and fairness in our relationships with our clients and our associates.
We are committed to the customer and as such, strive to ensure that each and every task is performed with the highest degree of professionalism and by providing the highest level of quality janitorial services at competitive market rates.
DFS's mission is to provide our clients with efficient and effective processes, and a personalized integrated facility solution at an unmatched value.
OUR TEAM
Diverse Facility Solutions currently employs nearly 1000 professionals in the custodial, customer service and consulting fields.
EXECUTIVE TEAM
The DFS Executive Team spearheads the growth of the company by developing, managing, and leading the departments of Finance, Business Development, People and Culture, and Operations.
MARK WRIGHT, C.C.E.
President, CEO
Mark Wright is the founder of Diverse Facility Solutions (DFS) and currently serves as President and CEO. Incorporated in 2002, Mark continues to expand the business in various markets including airports, municipal buildings, universities and commercial real estate. Mr. Wright has developed a successful business model with key firms in the industry to create synergies that exceed his customers' expectations. Prior to starting DFS, Mark worked as the Director of Operations for ATA Airlines Inc. His extended knowledge and understanding of operations provides DFS with an unparalleled advantage over its competitors. Mark's education in political science was executed at the University of Louisville.
BARBRA DISTASIO
Chief Human Resources Officer

Mrs. Distasio joined DFS in 2006 as Director of Human Resources. In 2007, Barbra assumed the position as Director of Account Services where she oversaw all personnel, contracts and administration for all DFS accounts. Barbra brings with her a varied background of experience in office management, administration, human resources, contract preparation and purchasing. With years of commitment and devoted work, Mrs. Distasio was appointed to Executive Vice President in 2011 and CHRO in 2020.
CHARLES COLE
Chief Financial Officer

Mr. Cole is an Accounting graduate from Purdue University and a proud addition to the DFS executive team. With over ten years of industry knowledge and experience, he is responsible for enhancing current financial and business processes, maintaining positive customer relationships and attaining new business. Charles oversees all operational budgets and fiscal responsibilities.
MELISSA ZAGORAC, C.C.E.
Chief Operations Officer

As Chief Operations Officer, Melissa is responsible for the restructuring of sales, engineering, installation, project management and service departments to increase overall efficiency. She develops partnership agreements for business development and overall market share growth, as well as short- and long-term service-related contracts with customers. She develops sales initiatives in support of forecast and actual sales projections. She also formulates continuous improvement programs, life-cycle analysis and planning processes. She is responsible for the development of company policies, standard operating procedures (SOP) and annual budget. She manages personnel resources to ensure efficiency of deliverables from both the local and corporate level.
She previously held several key facility positions at both Columbia College in Chicago, IL and IU Northwest in Gary Indiana overseeing both janitorial and engineering operations.  She received a Bachelor of Science in marketing from Roger Williams University in Bristol, RI.
CRAIG HEXTER, C.C.E.
Chief Technology and Information Officer
As Chief Technology and Information Officer, Craig is responsible for developing the company's strategy for using technological resources and ensuring those resources drive operational improvements through efficiency, cost reduction and security.  Craig also oversees internal business processes to create unique and innovative solutions that focus on customers needs and customization of processes to meet the specific needs of each facility.  Craig is also responsible for evaluating and implementing new systems and infrastructure.
Mr. Hextor is an operational professional with extensive experience directly overseeing both janitorial and engineering services in large scale facilities including JFK and Detroit Metro Airports.  He received his Bachelor of Science in aviation management/flight technology from the Florida Institute of Technology.
SENIOR LEADERSHIP
The core of the DFS culture stems from our Senior Leadership.  Members of this team serve as client liaisons and employee support specialists while managing the challenges of day-to-day operations.
RAQUEL MATA
Vice President of Operations
Ms. Mata joined DFS in 2004 as Supervisor of Customer Service, contracted by the government to oversee ticket checker operations at airports. In 2005 Ms. Mata was promoted to Manager of Operations in charge of both airport and university contract services. Later Ms. Mata dedicated a few years as Operations Site Manager at the DFS O'Hare Airport contract.  Raquel was once again promoted in 2012, this time, to Senior Director of Operations and oversees a portfolio of all accounts that fall within the Illinois borders.
ALLEN DISHMAN
Vice President of Business Development
Mr. Dishman joined DFS in 2009.  In 2010 Allen built a company-wide Quality Assurance program, with customized plans for each customer, addressing individual account needs.  Later, Allen worked with Raquel Mata to manage the custodial contract at Terminal 5, O'Hare International Airport, until assuming the Senior Director of Operations position in 2012.  He now oversees a portfolio of all accounts that fall beyond the Illinois borders.
LAURA JESSE
Vice President of Human Resources
Mrs. Jesse joined DFS in early 2018.  After growing up in the south suburbs of Chicago, Laura earned a degree in Corporate Communications from Eastern Illinois University, and spent the first years of her career in HR at a firm in Chicago.  Having the chance to work with a growing company that operates in Chicago and across the country was an exciting opportunity.  Energetic and enthusiastic about what's next, Laura is a great fit at DFS and an excellent addition to our HR team.
AWARDS & CERTIFICATIONS
MBE Certifications:
State of Illinois Department of Central Management Services
City of Chicago
City of Detroit
Minority Supplier Development Council
The Port Authority of NY & NJ
South Central Texas Regional Certification Agency
Uniform Certification Agency
NAICS Codes: 561720, 561740, 423850
Awards:
Delta Airlines Catalyst Award (2014)
Black Enterprise 100's (2014, 2015, 2016, 2017)
Supplier Customer Service Award (2014)

JANITORIAL
DFS is committed to providing each and every customer with complete facility solutions. We employ and recruit highly trained professionals to operate state of the art equipment and deploy unique cleaning programs designed specifically for your facilities.  Our janitorial programs include services from daily maintenance to deep cleaning to periodic, value added services.  We are ready to service your needs at a moment's notice. Quality, professionalism and the highest of standards is what makes DFS a great partner for your facility needs.
We specialize in:
Green Cleaning Program
Restroom Sanitation
Day Porter Services
Window Washing
Waste Removal Programs
Construction Clean-Up
Escalator & Moving Walkways Detail Cleaning
Bio-Hazard Clean-Up
Carpet Cleaning Program
Hard Floor Care Program
Stainless Steel Maintenance
Office / Classroom / Meeting Room Cleaning Programs
FACILITY MAINTENANCE
Building maintenance services maintain the condition of your workspace to further enhance the appearance of your facility. A sampling of the building maintenance services we provide include:
Window Cleaning
Floor Care
3M™ Stone Floor Protection System
Metal Finish Restoration / Maintenance
Parking Lot / Garage Cleaning and Maintenance
Light Grounds Maintenance
Pedestrian Snow / Ice Control
Lighting Maintenance
FLOOR CARE
Any business owner should take a minute and ask him or herself what impression their customers and employees get when they see the condition of the floors and carpeting in the offices and public areas of the building. Floors that are dull and carpets that look dirty, dingy or soiled not only make a very bad impression, they can subject employees and visitors alike to health issues that can seriously undermine your credibility in the business community. Using the services of our quality floor and carpet care services ensures that your surfaces always look their best, shine and remain stain and odor free, creating the best impression possible for those you do business with in addition to the people working day in and day out in that environment.
Our floor care programs range from your traditional Strip & Wax projects with daily maintenance to extend the life of the finish, to state-of-the-art Polish & Protect projects that rid stone floors of wax and instead bring out a shine by honing the stone surface. We work hand-in-hand with manufacturers to perfect the process and offer only the highest quality of stone floor care in the nation.  Our work can be seen on terrazzo floors across the country and has driven this cost-effective and greener option into most of our full service janitorial and floor care programs.
Our carpet care programs leave all types of carpets, from wall to wall to expensive area carpeting, looking more attractive.  The deep cleaning techniques we use results in a much healthier indoor atmosphere. Dirty carpets not only harbor dust, they can also encourage the growth of mold and mildew spores and other allergens that can cause your employees and visitors to get sick with cold and flu-like symptoms. By investing in a quality carpet care program, carpeted areas contribute to a more healthy office environment, with no strange odors, smells or unsightly stains. Regular cleaning also contributes to extending the life of your carpeting by several years. In order for your business to perform its best, make sure your office and its carpet looks its best by implementing our carpet care service.
AVIATION SERVICES
DFS is highly respected and sought after when it comes to providing janitorial and support services to Airports and the Aviation Industry. We possess the experience and know-how necessary to provide top-notch service to National and International Airports and Airlines. We understand the unique needs of the Airline Industry and our experienced management team customizes programs that meet the unique needs and challenges of the Aviation Industry. We currently hold contracts with satisfied clients in Airports across the country.
Some of the Support Services we provide:
Janitorial Service
Dispatching
Maintenance
Customer Service
Over-size Baggage Runners
Ticket Checkers
Airport Ambassadors
VALUE ADDED SERVICES
With DFS, you can expect not only high quality janitorial services but the benefit of our multitude of "value added" services to attend to your business's every need. Our specialty services include:
Construction Clean-Up
Power Washing
Exterior Window Washing
Upholstery Cleaning
Escalator & Treads Deep Cleaning
QUALITY MANAGEMENT
DFS works closely with our customers to develop and implement a comprehensive Quality Assurance / Quality Control plan. DFS understands that every facility is not the same so every plan is customized to meet the specific needs of your facilities.
Quality Assurance is the way in which DFS executes the right program for your facility.  We only use the best practices in the industry, tested and vetted, in our programs.  We focus our efforts on deploying those methods with a robust training program, clearly identified goals and standards, workoading, project scheduling, and implementing the right tools to ensure our managers and employees can successfully meet our client's expectations.
Quality Control is the way in which DFS tests and confirms that the tools, methods and processes are followed and used correctly, and the results are meeting or exceeding your expectations.  Here are a few ways DFS will customize a QA / QC program for your facilities:
Standardized cleaning processes and procedures
Facility-specific training for every employee
Implementing CleanTelligent workload and data management system
Improve cleaning efficiencies by documenting productivity standards using industry best practices
Create a detailed inspection program customized for each facility.
MINORITY BUSINESS ENTERPRISE
DFS is proud to be a Certified Minority Business Enterprise, with numerous certifications:
City of Chicago
Chicago Minority Supplier Development Council (MSDC)
City of Detroit
South Central Texas Regional Certification Agency
The Port Authority of New York and New Jersey
The State of Oregon
Mid-South Minority Business Council – Uniform Certification Agency
DFS is an equal opportunity employer. We pride ourselves on having a diverse team of nearly 1000 staff members. We also promote the use of certified minority suppliers whenever possible.
SEAMLESS TRANSITIONS
Prior to our first day on the job, DFS will have in place a team of experienced staff members who are highly skilled and practiced in the transition process. DFS will conduct a thorough inventory of equipment and supplies, facility inspection and evaluate staffing needs and responsibilities.
DFS recognizes that uninterrupted operations are critically important in a transition.  Careful planning and execution of a well thought-out plan is critical to the success of any operation and with our team, DFS has all of the necessary expertise to ensure a smooth transition of services.
SUSTAINABILITY
DFS utilizes a Sustainability Cleaning Initiative, which incorporates industry-best practices, along with state-of-the-art quality control/quality assurance procedures.
DFS leads by example and will help each customer meet their environmental goals by using our Sustainable Cleaning Initiative. DFS is strongly committed to providing a clean healthy environment and uses green products and practices in our daily services. From purchasing recycled paper products and buying "Green Seal" certified cleaning products, to maintaining the janitorial equipment to meet "Green Seal" standards, DFS uses green solutions to operate with superior environmentally friendly standards.
There is growing evidence showing that green cleaning provides benefits not only to cleaning staff, building occupants, and customers but also improves the overall healthy appearance of a facility. Across the country more building owners are switching to green cleaning products and techniques or are asking that their cleaning service provider use environmentally sound cleaning techniques. DFS is proud to say that we have developed a comprehensive plan to meet and exceed those standards.
SAFETY 1ST
Diverse Facility Solutions firmly believes in the safety and well-being of our clients and employees. We place the utmost importance on not just meeting but exceeding all Federal, State, and Local regulations including:
OSHA Laws and Regulations
Blood Borne Pathogen Requirements
HCS (Hazard Communication Standards)
SDS (Safety Data Sheets)
Our On-Site Management Team conducts daily inspections to ensure that safety rules are respected and followed. These inspections include but are not limited to:
Proper Use of Chemicals and Equipment
Safe Work Habits
OSHA Compliance
OPPORTUNITIES
Are you looking for more than just a job? Then DFS, one of the nation's leading minority owned facility maintenance companies, is for you. As a service company, we understand that our staff is the key to our success. We value our team members and offer competitive salaries and benefit packages.  Follow us on Facebook for up-to-date job postings and other employee related content.

To submit an application today, use the following links.  Create your own unique login in our applications portal to begin the application process.  
CHICAGO/ILLINOIS Careers Portal
DALLAS/FORT WORTH Careers Portal
Position(s): Custodian
Classification: Hourly
Position Type and Expected Hours of Work: Positions available vary by location and can include Full Time, Part Time, or Temp work; hours may include nights or weekends.
Summary: The custodian position performs custodial work in offices, warehouses, industrial areas, public spaces and other building interiors and exteriors.
Essential Functions: Reasonable accommodations may be made to enable individuals with disabilities to perform the essential functions. Sweeps, vacuums, mops, scrubs, waxes and polishes floors using industrial vacuum cleaners and scrubbing and buffing machines; Sometimes using ladders, dusts and washes walls, cleans ceilings and dusts and polishes light fixtures; Washes and replaces blinds; Moves cabinets, boxes, furniture, crates and equipment to clean areas. May remove stains from such surfaces as rugs, drapes, walls, and floors using chemicals and cleaning solutions; May also sweep walk ways, rake leaves, cut grass, remove snow or perform other incidental seasonal tasks; Restroom cleaning, maintenance and restocking.
Competencies: Customer/Client Focus. Teamwork Orientation. Time Management.
Work Environment: The custodian performs their work in a variety of settings.
Physical Demands: Walks, sits, stand, bends, lifts, and moves continually during working hours. Is subject to lifting up to 50 pounds.
Required Education and Experience: High school diploma or GED
Preferred Education and Experience: Some previous experience helpful but not required.
Other Duties: Please note this job description is not designed to cover or contain a comprehensive listing of activities, duties or responsibilities that are required of the employee for their job. Duties, responsibilities, and activities may change at any time with or without notice.
Work Authorization/Security Clearance: Must be able to legally work in the United States to be eligible for all positions listed above. Must be able to pass employee background check and drug testing.
JOB FAIRS
Meet Diverse Facility Solutions face-to-face and learn about our job opportunities.
WHEN: Every Tuesday, 10am – 3pm
LOCATION:  5005 W. Royal Lane, Suite 156, Irving, TX 75063
Find your next job opportunity with DFS and join our team at DFW Airport. Interview on the spot at our weekly job fair. Begin the hiring process immediately. Must be able to pass a background check. We're hiring for custodian positions. Mark your calendar and come meet with us this Thursday.
DIVERSITY
DFS is committed to developing and maintaining a work environment that encourages diversity and promotes a variety of backgrounds, experiences, insights and contributions.
Our commitment to diversity means providing a work environment for all employees that is welcoming, respectful and engaging, with opportunities for personal and professional development. This in turn increases productivity, quality, creativity and innovation.
EEOC
DFS provides equal employment opportunities (EEO) to all employees and applicants for employment without regard to race, color, religion, sex, national origin, age, disability or genetics. In addition to federal law requirements, DFS complies with applicable state and local laws governing nondiscrimination in employment in every location the company operates. This policy applies to all terms and conditions of employment, including recruiting, hiring, placement, promotion, termination, layoff, recall, and transfer, leaves of absence, compensation and training.
DFS expressly prohibits any form of workplace harassment based on race, color, religion, gender, sexual orientation, gender identity or expression, national origin, age, genetic information, disability, or veteran status. Improper interference with the ability of DFS's employees to perform their job duties may result in discipline up to and including discharge.
MANAGEMENT TRAINING
DFS has implemented a Management Trainee Program that empowers our management candidates to quickly and efficiently learn our business model and what it takes to make each and every one of our contracts feel as if they are our one and only client. We focus on teaching communication and implementation skills that demonstrate to our customer just how much we value our partnerships.
We offer direct, practical hands-on leadership training from day one. We recognize that our team is our most valued asset and we ensure that each of our team members has the training and tools that it takes to be successful. We invest in quality individuals who will be as loyal to us as we are to them and who will grow with us as we grow.
Contact Details: West Regional Office
800 S. Barranca Ave, Covina, CA 91723
Telephone: 626.967.3333
Fax: 773.582.1094
Contact Details: Texas Regional Office
5005 W. Royal Lane, Irving, TX 75063
Telephone: 773.582.1022
Fax: 773.582.1094