Diverse Facility Solutions currently employs 1,500+ professionals in the custodial, customer service and consulting fields.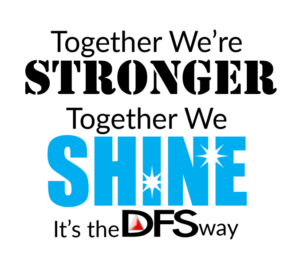 The DFS Executive Team spearheads the growth of the company by developing, managing, and leading the departments of Finance, Business Development, People and Culture, and Operations.
MARK WRIGHT, C.C.E.
PRESIDENT, CEO
President, CEO and founder of DFS, Mark Wright opened the doors in 2002 following an extensive career in airport and aviation operations.  His story begins with a tour as Station Manager for Vanguard Airlines where he managed all aspects of station operations and administration.  Following Vanguard, Mark served the role of Director of Operations for ATA Airlines, and then again at Midway Airlines Terminal Consortium.  Mark's extended knowledge and understanding of operations provides DFS with an unparalleled advantage over competitors with insight in both airline and airport safety and operations.
Mark continues to expand the business in various industry segments including airports, municipal facilities, k-12, higher education, and health care.  Mark has developed a successful business model with key firms in the industry to create synergies that exceed customers' expectations. 
Mark remains active in his community and serves on several civic and non-profit boards.  He is an advocate for minority business owners, certification programs, and mentor/protégé programs.  Having found success in MBE certification programs, his desire to continue to support small, minority and women owned businesses permeates through the DFS company culture aimed at diversity and development. 
Mark's education in political science was executed at the University of Louisville, but his commitment to leadership, employee development and operational adaptability continues to support the growth of DFS in new markets, new industries and in a consistently changing world.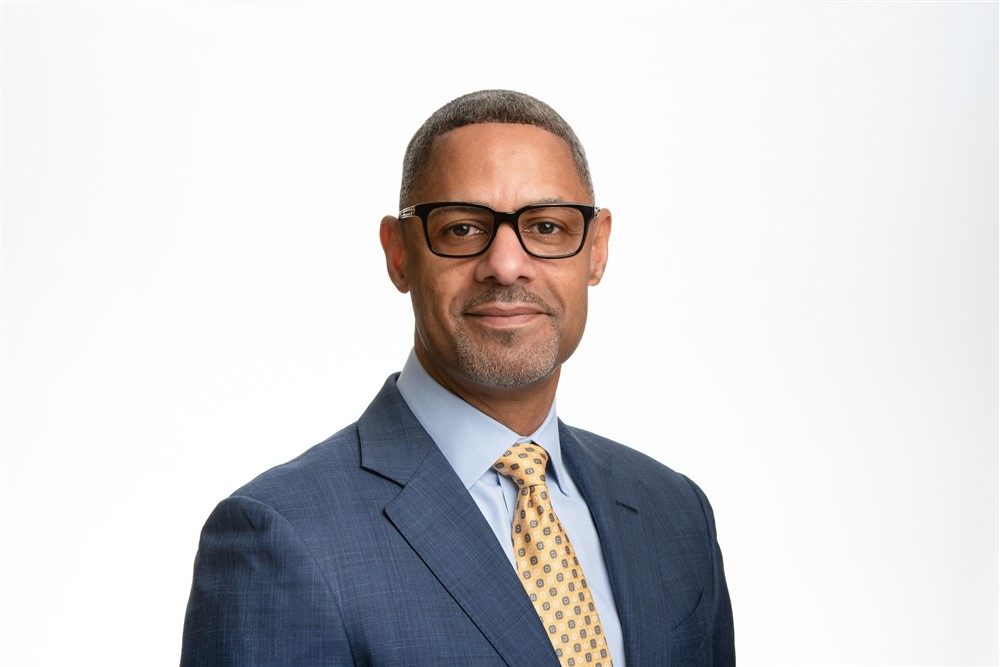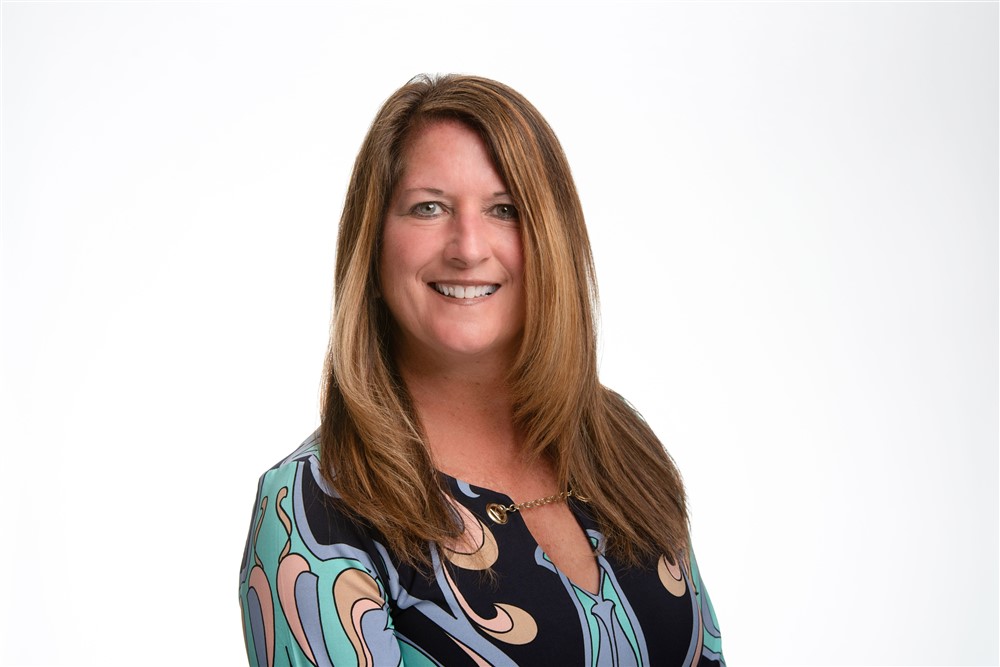 BARBRA DISTASIO
CHIEF HUMAN RESOURCES OFFICER
Barbra joined DFS in 2006 as Director of Human Resources. Bringing with her a varied background of experience in office management, administration, human resources, contract preparation and purchasing, her commitments were recognized as Barbra was appointed to Executive Vice President in 2011.
In 2019 and 2020, recognizing the changing employee experience and landscape, the DFS HR team grew considerably to provide our employees with greater reach and support both from the corporate team and their local onsite leadership.  With that growth, Barbra accepted the responsibility of Chief HR Officer and leads teams focused on talent acquisition, career development, succession planning, retention, training, leadership development, compensation and benefits, compliance with local, state and federal laws, and employee guidelines.
Barbra has assisted in helping DFS transform our organization into a modern, productive and inclusive workspace.  Over the years Barbra has recognized potential and opportunity within the company and promoted inclusion and growth amongst internal team members.  She leads a diverse and committed group of support staff devoted to shaping and building our most valuable assets, our employees.
CHARLES COLE
CHIEF FINANCIAL OFFICER
As Chief Financial Officer, Charles' role is to oversees all operational budgets and fiscal responsibilities. Included in that role, and most importantly, Charles coordinates with our C-suite and Executive teams in planning and establishing priorities by forecasting the organizations' financial standing and advising the CEO and team on strategic direction.
Charles started with DFS in 2011 as the Director of Business development, playing a key role in the development of strategic partnerships with our clients and vendors. In 2013, he was promoted to Vice President of Finance and was responsible for creating our current accounting structure, corporate compliance reporting and state regulatory requirements. Prior to DFS, Charles held the Senior Branch Accountant position for one of the largest facilities services companies in the world and spent almost a decade managing accounts receivables, accounts payables and payroll.  In 2020 Charles was named CFO.
As a visible and engaged leader at DFS, an excellent communicator, and an influencer to many of our departments, Finance is embedded throughout the business and Charles provides teams with decision-making support in key functions of the operations and overall company growth.  Charles successfully completed his education at Purdue University where he achieved a Bachelor's of Accountancy.  With almost twenty years of industry knowledge and experience, he is responsible for enhancing the company's current financial and business processes, maintaining positive customer relationships, and attaining new business.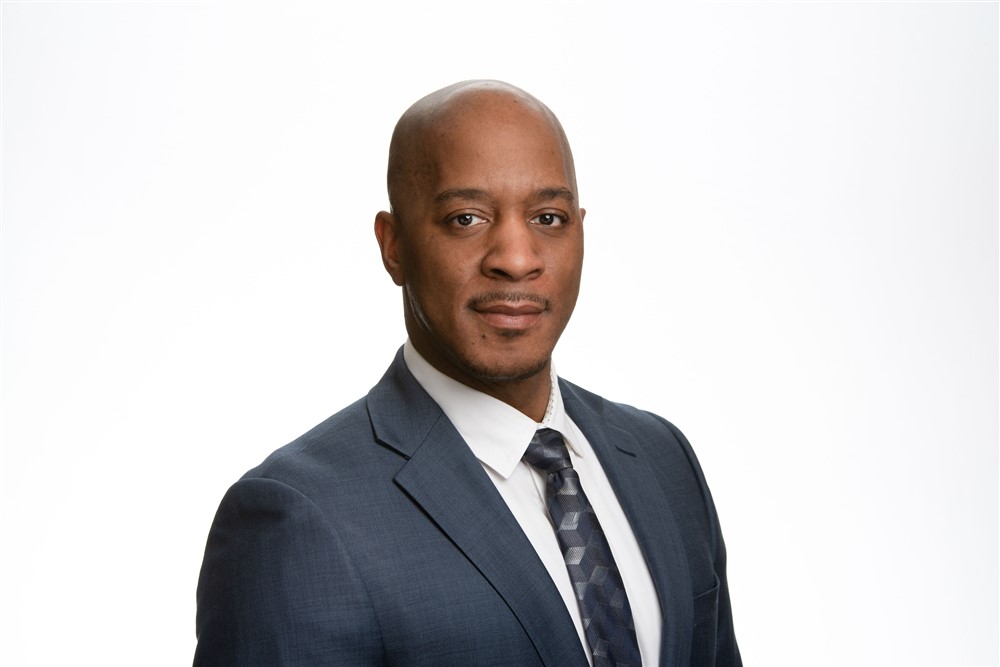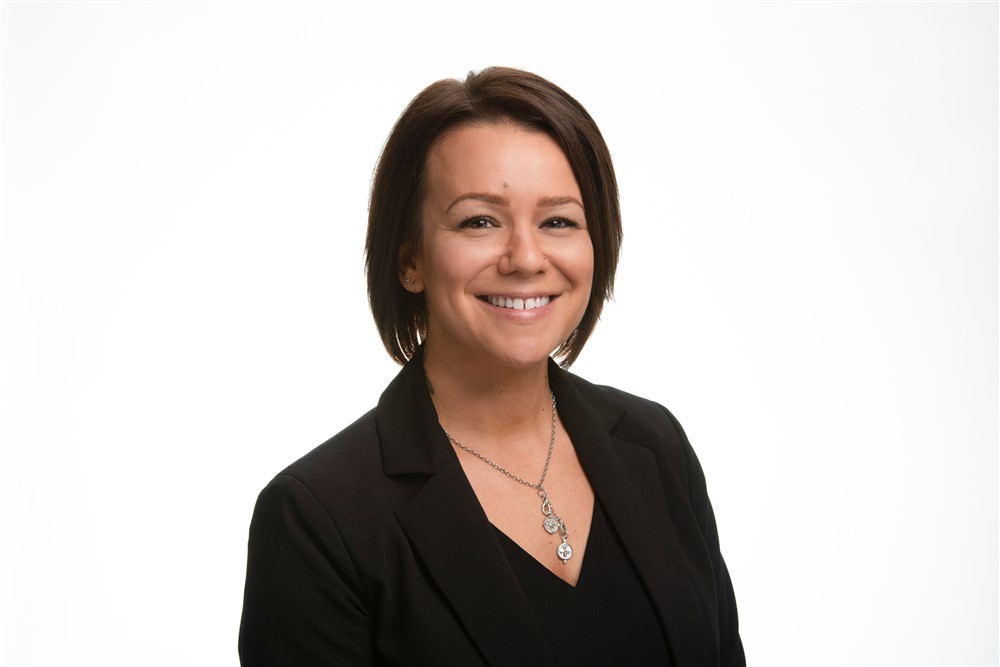 MELISSA ZAGORAC, C.C.E.
CHIEF OPERATIONS OFFICER
As Chief Operations Officer, Melissa is responsible for developing and implementing strategies, procedures and business plans needed to enhance company growth.  Working with the executive team to set company performance goals, and cultivating opportunities for rising talent within the organization, her role aims to keep the business's key functions running smoothly.  Melissa and her team work with customers through the entire life cycle of a contract, from the initial sale and acquisition to the day-to-day operations throughout the course of the contract term. 
Melissa earned a Bachelor's of Science in Marketing from Roger Williams University in Rhode Island and began her career in facility management at Columbia College in Chicago and Indiana University Northwest.  She joined DFS in 2014 with a focus on Sales and Marketing.  She led the recreation of brand building and created our social media presence and voice.  She's an out-of-the-box thinker who champions innovative solutions to elevate organizational training programs, new business development, and partnership establishment. 
In an effort promote company culture and vision, Melissa's follow through on strategic vision, solving problems and ability to adapt to outside factors makes her one of our strongest leaders with a vision.  She enjoys solving puzzles and looking for better, cheaper, faster ways to do basic tasks.  A savvy business operations manager regarded for leading strategy to achieve stability and consistency, Melissa is known for maintaining an uncompromising focus on high quality standards and delivery to the customer and her teams. 
CRAIG HEXTER C.C.E.
CHIEF TECHNOLOGY AND INFORMATION OFFICER
As Chief Technology and Information Officer, Craig is responsible for developing the company's strategy for using technological resources and ensuring those resources drive operational improvements through efficiency, cost reduction and security. Craig also oversees internal business processes to create unique and innovative solutions that focus on customers' needs and customization of processes to meet the specific needs of each facility. Craig is also responsible for evaluating and implementing new systems and infrastructure.
Craig is an operational professional with extensive experience directly overseeing both janitorial and engineering services in large scale facilities including JFK and Detroit Metro Airports. He received his Bachelor of Science in aviation management/flight technology from the Florida Institute of Technology.
From mobile technologies, chemical analysis and artificial intelligence testing, Craig has been a leader in navigating DFS through the pandemic to stay on top of CDC recommendations and focus on the safety of our employees.  Introducing new equipment and getting greater access to even better tools, Craig's contributions to efficiency and accessibility gives DFS the fluidity we need to move through ever changing environments.  His hard work has not only contributed to access to great technologies, but also earned DFS CIMS and CIMS Green Building Certifications in 2021.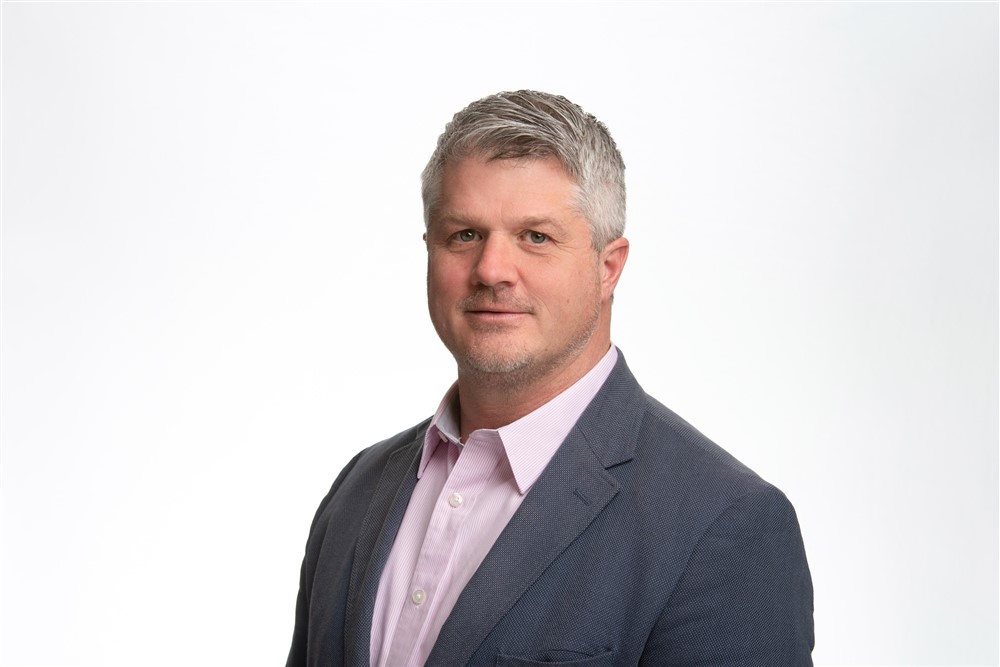 The core of the DFS culture stems from our Senior Leadership. Members of this team serve as client liaisons and employee support specialists while managing the challenges of day-to-day operations.
RAQUEL MATA
VICE PRESIDENT OF OPERATIONS
Raquel joined DFS in 2004 as Supervisor of Customer Service, contracted to oversee ticket checker operations at airports. In 2005 Ms. Mata was promoted to Manager of Operations in charge of both airport and university contract services in Illinois.  Raquel was once again promoted in 2012, this time, to Senior Director of Operations and managed a portfolio of all accounts within the Illinois borders.
In 2020 as the company underwent reorganization and positioning to withstand the changing industry and environment, Raquel was recognized for her development and commitment to DFS.  Promoted to Vice President of Operations, her role in the company is very simply to forge the paths between customers and our field teams.
Raquel works persistently to develop and direct our teams to ensure customer satisfaction, improved operational efficiency, and lower employee turnover with a responsibility to increasing revenue, value-added programming and improving employee knowledge.  As a dedicated Operations team member, Raquel directly manages several high-profile accounts and projects. As a Senior Leader she focuses on compliance, implementing standard operating procedures, policies, standards and driving consistency through all markets and accounts.
KYMBERLI RAND
HUMAN RESOURCES REGIONAL DIRECTOR
Our people are the most important asset of the DFS organization and Kymberli's focus is to ensure that as an organization we operate a business where employees are treated fairly, consistently, and in compliance with the law.  Kymberli joined the DFS team in 2013 to assist with Business Development and transitioned in 2014 to HR governance and compliance.  She now facilitates workers compensation, unemployment, FMLA, OSHA and EEOC Recordkeeping and Reporting.
As a graduate of Southern New Hampshire University with a Bachelor's of Science in Business Administration – Human Resources Management, Kymberli continued her development and in 2020 moved into the HR Manager position.  Now a certified FMLA Administrator, Kymberli administers all aspects of FMLA and workers' compensation programs.  From the employee's initial notice of the need for leave or an incident, to his/her/their return to work, she provides extensive case management and expedites all administrative aspects of cases and claims.  Additionally Kymberli serves our west coast operations as a Regional Manager, acting as their direct liaison to everything HR. 
Kymberli communicates with employees regarding their needs for leave and/or modified work schedules.  She ensures that employees are aware of their responsibilities and of any documentation and notice required to qualify for and to take leave.  In her role, Kymberli is often a voice of comfort and support for our employees during some of their toughest times.   Her connection with our team members is unmatched and our employees are always grateful to Kymberli filling this vital function and responsibility.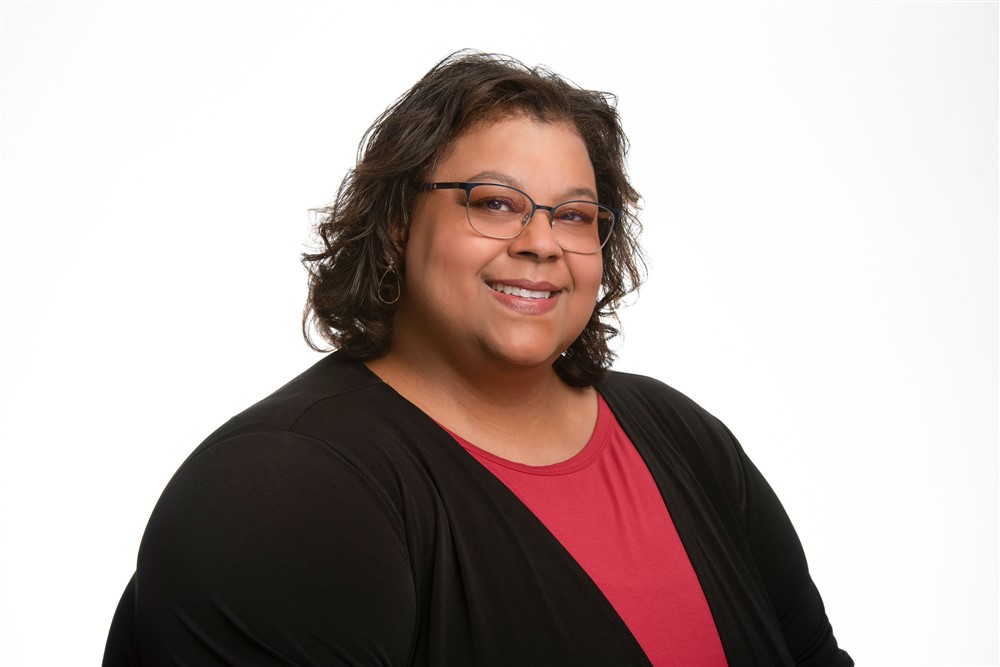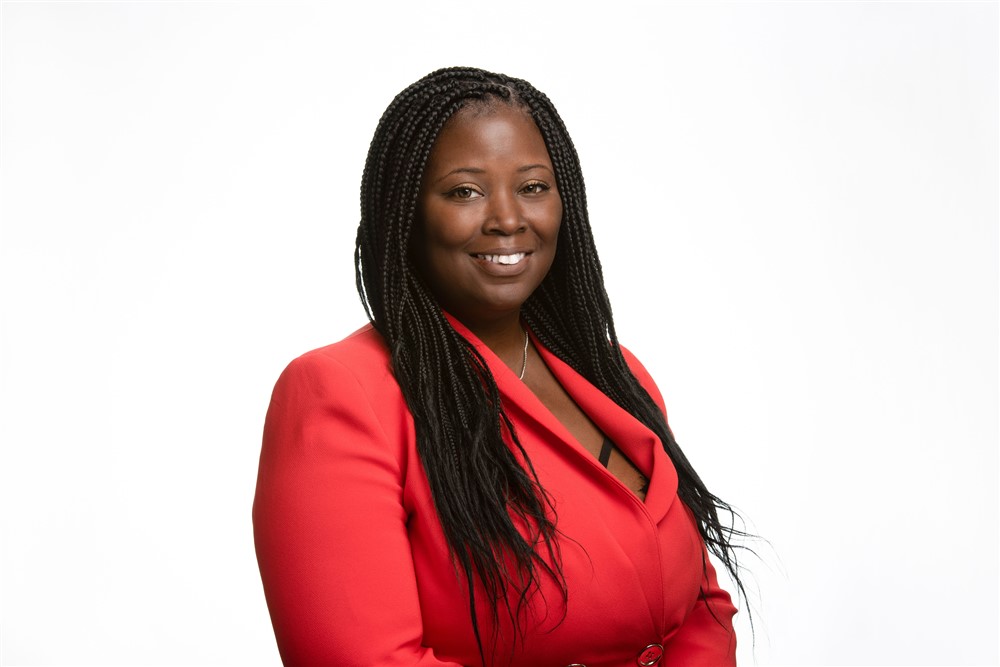 COREEN TIGNER
DIRECTOR OF FINANCE
Coreen operates with the highest personal and professional integrity.  She is a strong communicator with experience in building relationships across teams, presenting insights and recommendations to senior management and business leaders.  Her a role covers a wide range of financial duties within the business and excels at building relationships with clients, leadership, and peers.
Coreen manages a team of AP/AR specialists and the day-to-day performance of their jobs. Her team ensures timely payments of vendor invoices and collection activities.  Coreen came onboard in 2016 with a decade of accounting experience under her belt. Since that time she's integrated herself into the company and daily operations to gain knowledge and understanding of department processes to better connect the Finance and Operations teams.  Having streamlined accounting practices and implemented improvements to the accounts payable/receivable processes, Coreen has continued to grow within the company. 
Working directly with our CFO, Coreen partners with billing, accounting and client teams to provide accurate and timely reporting.  She assists in the client audits, analyzing staff hours and projects, and partners with our clients' teams on consistent process implementation across all aspects of client related financial matters.  She is an integral resource to both the Finance and Operations teams at DFS.
OUR COMPANY
Our mission is to provide clients with organized systems of people, knowledge and resources.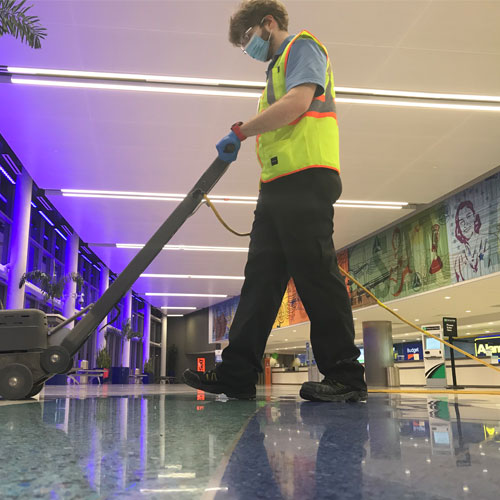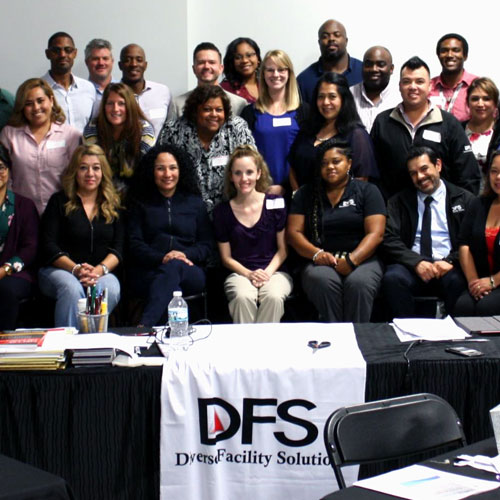 AWARDS & CERTIFICATIONS
Diverse Facility Solutions, Inc is MBE certified by numerous certification agencies.