To provide clients with organized systems of people, knowledge and resources to maintain safe, healthy and clean environments while honoring budgetary integrity and fiscal responsibility. 
Build teams of valued, trustworthy, customer focused and diverse people that understand their vast impact on the world around them and care about the facility they work in.
Diverse Facility Solutions was founded in 2002 and began by providing Facility Management, Project and Construction Management and Consulting Services to a wide-range of customers. Since 2002 DFS has expanded its role in the janitorial industry and now provides service professionals to a large and diverse list of clients including major educational institutions, airports, office buildings, event centers, municipalities and other transportation facilities throughout the Country.
Diverse Facility Solutions, Inc. is a 100% minority owned, Chicago based corporation and is MBE certified by numerous certification agencies. The quality of the services we provide and our commitment to unsurpassed customer service has helped us become one of the nation's premiere Minority Janitorial Contractors.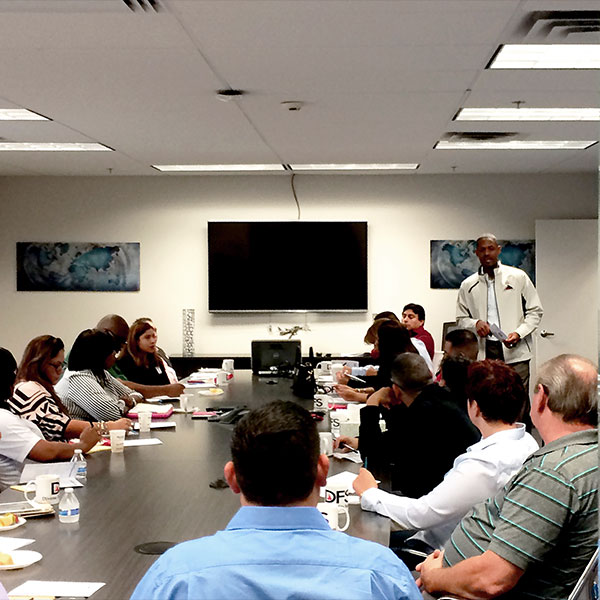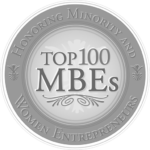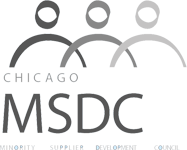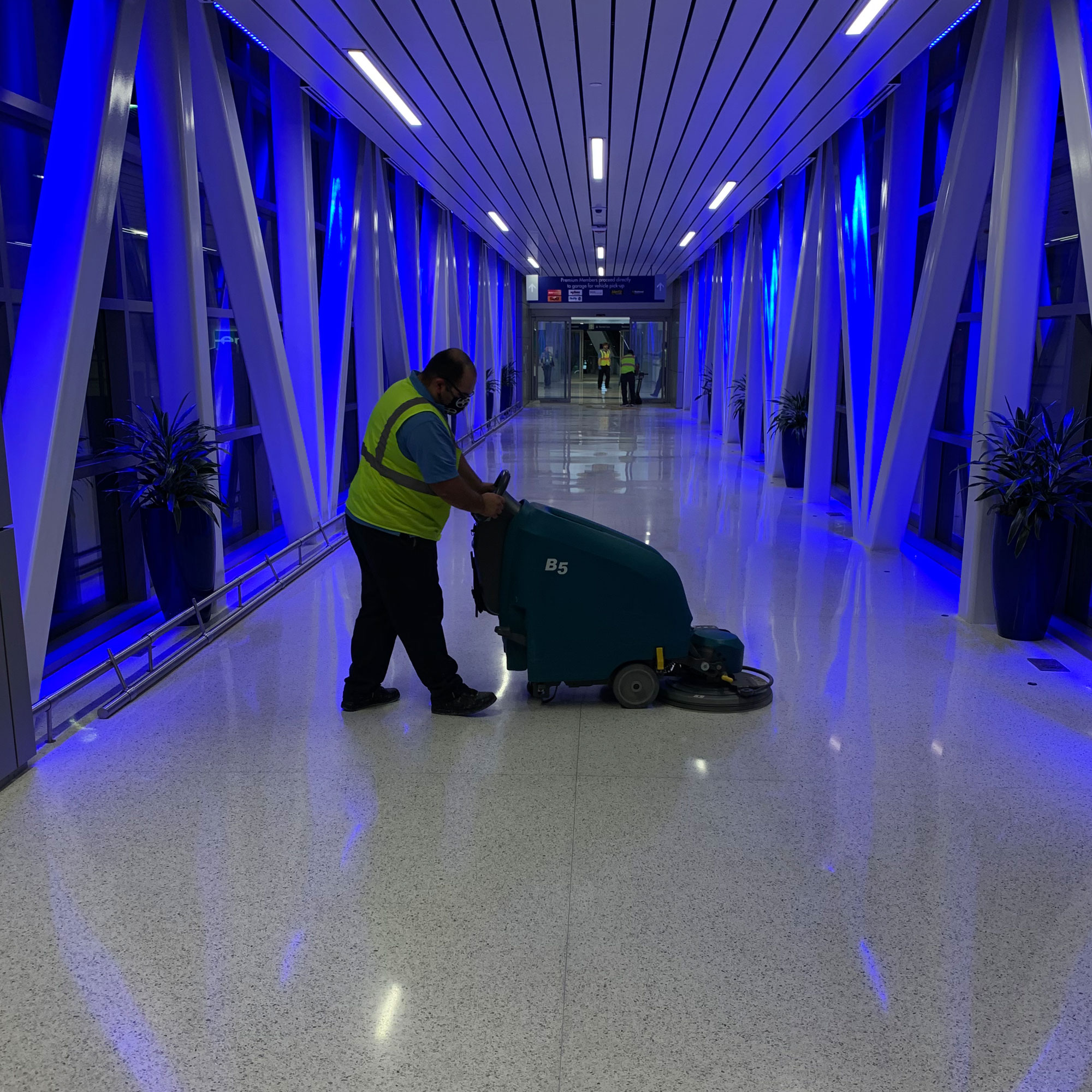 MINORITY BUSINESS ENTERPRISE
DFS is proud to be a Certified Minority Business Enterprise (MBE) with certifications from the following organizations:
– State of Illinois
– Chicago Minority Supplier Development Council (MSDC)
– North Central Texas Regional Certification Agency
– City of Detroit
– The Port Authority of New York and New Jersey
– State of Oregon
– Mid-South Minority Business Council
– Uniform Certification Agency
Once a small MBE working with leaders in the industry as a subcontractor, DFS is now a leader in MWBE stewardship supporting other small, minority and women owned business through partnerships that much like our story, support growth and development.  Even though DFS is certified and can self-perform on many contracted services, we believe in the spirit of these programs and so we equally engage minority and women owned firms and suppliers as partners on contracts in aviation, education and recreation. 
There is growing evidence showing that green cleaning provides benefits not only to cleaning staff, building occupants, and customers but also improves the overall healthy appearance of a facility. Across the country more building owners are switching to green cleaning products and techniques or are asking that their cleaning service provider use environmentally sound cleaning techniques. DFS is proud to say that we have developed a comprehensive plan to meet and exceed those standards.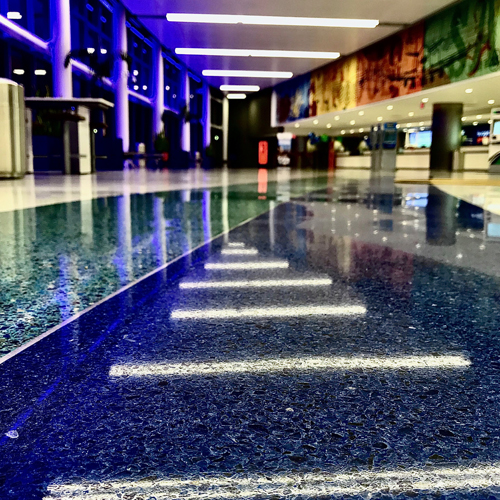 DFS leads by example and will help each customer meet their environmental goals by using our Sustainable Cleaning Initiative. DFS is strongly committed to providing a clean healthy environment and uses green products and practices in our daily services. From purchasing recycled paper products and buying "Green Seal" certified cleaning products, to maintaining the janitorial equipment to meet "Green Seal" standards, DFS uses green solutions to operate with superior environmentally friendly standards.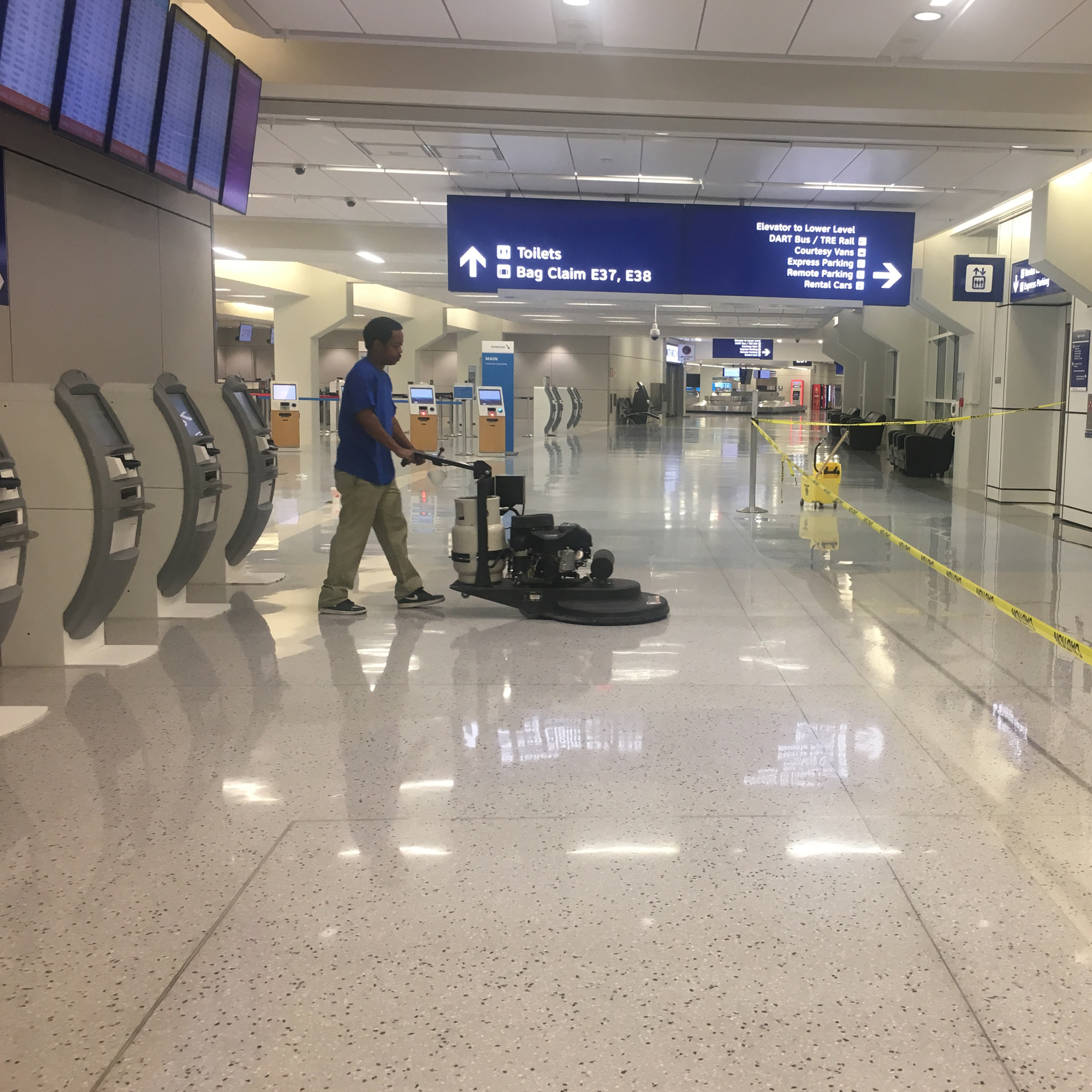 Diverse Facility Solutions firmly believes in the safety and well-being of our clients and employees. We place the utmost importance on not just meeting but exceeding all Federal, State, and Local regulations including:
– OSHA Laws and Regulations
– Blood Borne Pathogen Requirements
– HCS (Hazard Communication Standards)
– SDS (Safety Data Sheets)
Our On-Site Management Team conducts daily inspections to ensure that safety rules are respected and followed. These inspections include but are not limited to:
– Proper Use of Chemicals and Equipment
– Safe Work Habits
– OSHA Compliance
Our Corporate Office and Headquarters are located just outside of Chicago in Alsip, IL. Additionally, we maintain offices in Arizona, California, Michigan, New York, and Texas.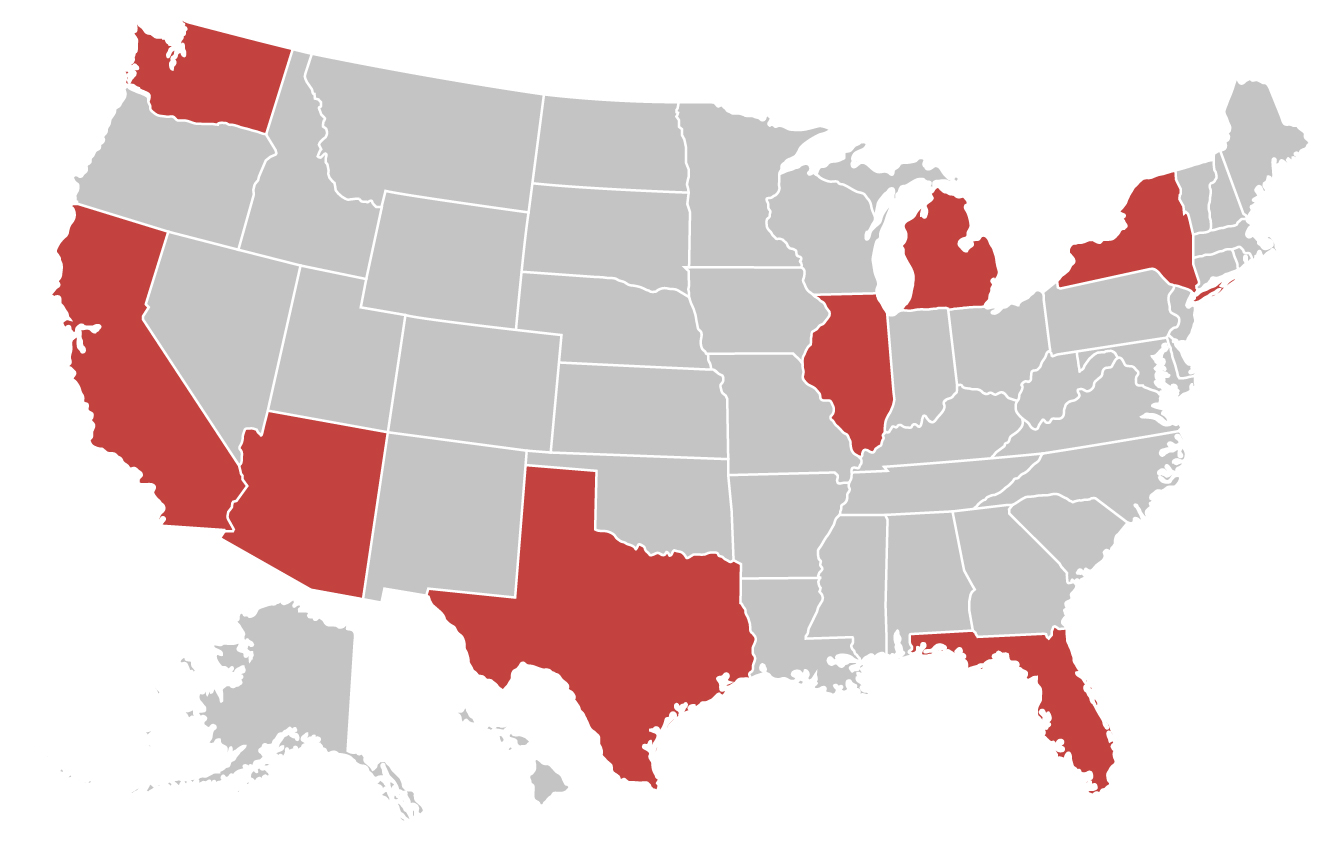 employees operating nationwide
airports & aviation facilities
square feet of airports & aviation facilities
square feet of education facilities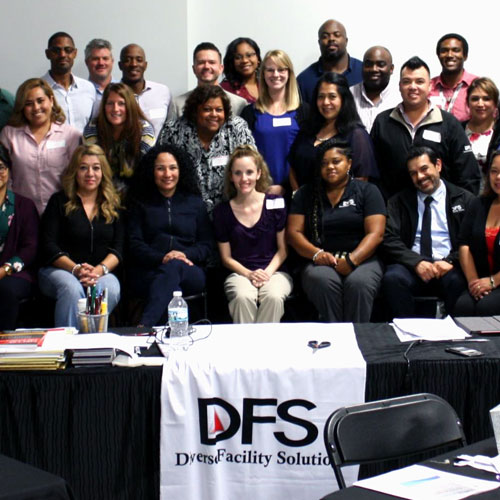 OUR TEAM
We currently employ 1,500+ professionals in the custodial, customer service, and consulting fields.
AWARDS & CERTIFICATIONS
Diverse Facility Solutions, Inc is MBE certified by numerous certification agencies.