LET DFS HELP YOU GET BACK TO BUSINESS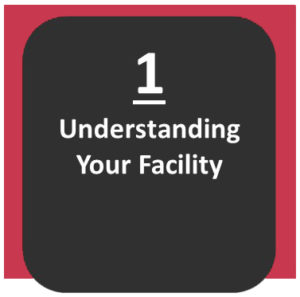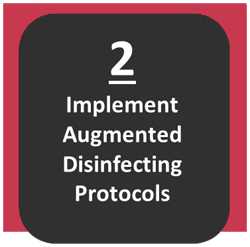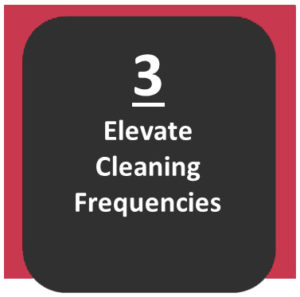 Understanding Your Facility
First help us to understand the way your facility is used and how it is traveled by employees and/or visitors
Traffic flow
Industry & Type of Business
Facility Occupancy
Hours of Operation
Facility Layout and Access
Implement Elevated-Cleaning & Disinfecting Protocols
Let DFS create a program to best support your facility using approved chemicals that meet the EPA Emergent Guidelines
Establish augmented Standard Operating Procedures for Disinfecting Surfaces
Update personal protective equipment (PPE) program and training
Setup process for pre-cleaning soiled surfaces before disinfecting
Highlight disinfectant application and dwell times
Give extra attention to all high touch surfaces
Reinforce frequent hand washing and hand sanitizing
Increase Cleaning Frequencies
Consider recommendations to increase frequencies in:
Restrooms
Lobbies & Reception Desks
Airport Holdrooms/Gates
Airport Ticketing & Baggage Claim Areas
With a focus on high touch surfaces:
Elevators/Buttons
Door handles
Stair rails
Light switches
Coffee pots
Kitchen counters
Restroom fixtures and partitions
Drinking fountains

PRECAUTIONS TAKEN TO PROTECT OUR EMPLOYEES & OUR CUSTOMERS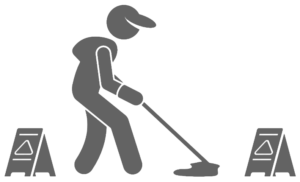 We recently redeveloped policies for worker protection and provided additional training to all cleaning staff focused on preventing the spread of COVID-19 and recommendations by the CDC
Training program includes increased focus on PPE: when to use PPE; what PPE is necessary; how to properly don (put on), use, and doff (take off) PPE; and how to properly dispose of PPE
Employee work procedures have been modified to allow for proper social distancing
Employees are frequently reminded to wash hands while at work, every 30 minutes at a minimum
Managers and Supervisors are directed to be diligent in ensuring all employees are in prescribed PPE and reinforces proper use at every shift briefing, as well as throughout the shift
Employees are regularly retrained on the hazards of the cleaning chemicals used in the workplace in accordance with OSHA's Hazard Communication standard
Retraining specific to complying with OSHA's standards on Bloodborne Pathogens including proper disposal of regulated waste, and PPE

YOU TOO CAN HELP PREVENT THE SPREAD OF INFECTION
By following a few safe practices and following CDC recommendations for safely navigating the current state of the world, you too can help prevent the spread of COVID-19 and other infections
Be diligent in maintaining social distancing
Avoid close contact with people who are sick.
Avoid touching your eyes, nose and mouth with unwashed hands.
Stay home when you are sick.
Cover your cough or sneeze with a tissue and then throw the tissue in the trash. If you don't have a tissue, cough or sneeze into your upper sleeve, not your hands.
Clean and disinfect frequently touched objects and surfaces.
Wash your hands often with soap and water for at least 20 seconds, especially after going to the bathroom; before eating; and after blowing your nose, coughing or sneezing. If soap and water are not readily available, use an alcohol-based hand sanitizer with at least 60% alcohol.
If you are experiencing symptoms of COVID-19 (fever, cough and shortness of breath), you should immediately call your doctor for further instructions.
 ADDITIONAL RESOURCES